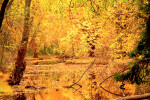 2019 will be a year of, The Testing of Our Faith! But we need not worry, because we will not be moved by what we see, what we hear and how we feel. We will do according to Proverbs 3: 5-6, "Trust in the Lord with all thing heart; and lean not unto thine own understanding. In all thy ways acknowledge him, and e shall direct thy paths."
The number 20 means expectation, and the number 19 means faith and hearing. Romans 10:17, "So then faith cometh by hearing, and hearing by the word of God." When having a spirit of expectation in the midst of trials, gives us solace in knowing that there are benefits attached to those adversities. 2 Corinthians 4:17, "For our light affliction, which is but for a moment, works for us a far more exceeding and eternal weight of glory:"
Our testing is not even about us, but for others we will be able to give consolation to, as a result of us passing our tests. 2 Corinthians 1:4, Who comforteth us in all our tribulation, that we may be able to comfort them which are in any trouble, by the comfort wherewith we ourselves are comforted of God." Be blessed!