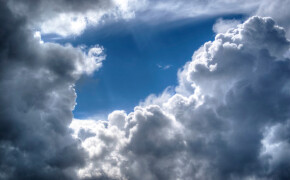 Page: ResourceChoosing the Right Church for MembershipArticle:
Choosing the Right Church for Membership
When God directs us to a local church, He intends for us to grow where He plants us. 11 Peter 3:18 tells us to grow in the grace and knowledge of our Lord and Savior Jesus Christ. Unless we are searching for a local church, we cannot grow effectively, wandering from church to church. The adversary does not want us to grow and be held accountable or responsible in serving God. The adversary wants individuals to be rebellious, un-teachable and above all disrespectful to God's delegated authority. We must not yield to these temptations.
Choosing the right church is very important. Choose a church such as Restoration that is Bible-centered. Know what is being taught in the church you attend to help shape your life in Christ. The type of Christian you will be will depend on the church that you attend regularly. As Overseer of this great church, I am proud to say that Restoration is a Bible Centered Church. Restoration is not a social club or a place for people to come for entertainment.
Restoration is a training center using the Bible to equip us (the saints) for the work of service, to the building up of the Body of Christ. God does not want His people tossed here and there by waves, and carried about by every wind of doctrine by the trickery of men, by craftiness in the deceitful scheming; but speaking the truth in love, we are to grow up in aspects into Him, who is the head, even Christ, from whom the whole body, being fitted and held together by that which every joint supplies, according to proper working of each individual part, causing the growth of the body for the building up of itself in love. So choose your church carefully.
After we choose the right church, we must be faithful in our attendance. This is very important for growth
Aids the devil in overcoming souls
Weakens your spiritual growth
Makes a poor witness to others
Causes Christianity to be questioned
Make you vulnerable to the world
Makes the ministers job more difficult
Weakens the fellowship and discourages the brethren
"Let us not neglect our church meetings, as some people do, but encourage and warn each other especially now that the Day of His Coming Back Again is drawing near." Hebrews 10:25
With godly love,
Overseer Joseph L. Ingram